Rustic Wide Plank Flooring
Distressed solid red pine flooring. Perfect for use in your cottage or home.
Rustic Hardwood Flooring
Solid Pine Flooring
We have your dream rustic wide plank pine flooring for your new cottage build or renovation! New pine flooring, milled with an authentic rough texture to finalize your perfect interior decor for your oasis away from home!
We offer our rustic wide plank flooring both finished or unfinished in two convenient sizes. Our flooring comes in long lengths to eliminate joints and minimize waste. This flooring is perfect for wherever you'd like to have an authentic farmhouse floor!
3/4″ solid red pine flooring
rustic look perfect for an aged look
new pine flooring, milled with authentic rough texture
available unfinished or pre-finished
7″ and 9″ plank widths available
perfect for home, cottage, or renovations
in-stock and ready to ship
We have our product in stock and ready to ship across Canada. Request a sample for your project or use our price calculator to get a full quote for your project!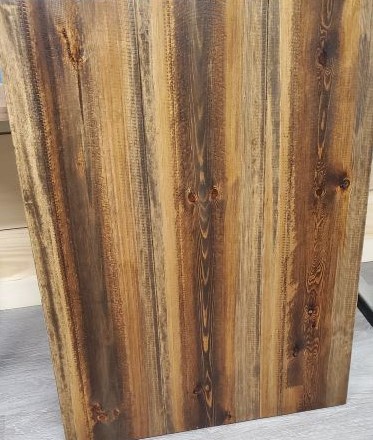 Finishing estimates are approximate – please contact us for exact pricing.
For help with ordering, please call us directly at (519)846-0589.